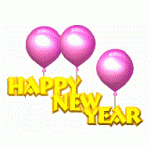 Happy New Year to all my clients and colleagues. The last several months have been very humbling and have provided me with a window into what having a disability means on a day to day basis. In late October, on an ordinary evening, I was walking my dog in the rain. She pulled forward, I slipped on mud and wet leaves and for a moment, I became airborne, landing on my shoulder. Although I had never broken anything before, I was fairly certain that this was  in fact what had happened. The result was an ambulance ride and several days later, surgery for a 4 part fracture to my shoulder. For the last two months, my right arm has been immobilized and quite painful.
I was faced with all the things I couldn't do, rather than the things I could do. I couldn't type, put on my socks, reach for anything, drive (at this point I am still being chauffeured around). I prided myself on my independence and now at least for the short run, I was dependent on everyone. I counted the days/months until this would pass. Cooking was impossible, although I subsequently mastered a few one handed recipes. I discovered that the world is complicated with only a working left hand. I slept upright and not very well. There seemed to be more things I could not do on a daily basis.
It has been a humbling experience and one I hope not to repeat. I am still in the process of healing but there has been slow progress on most days. I have tried to take some meaning from this experience. It has given me a much greater, personal look into the world of my clients with physical and other limitations. The experience has reminded me that small kindnesses matter and give thanks to the strangers on the train who helped me with my coat and briefcase. I am thankful for my friends who have been there for me in ways I never anticipated. I am especially grateful to my son who has been there every day, waiting for me at the train, driving me to work, doing the laundry and in general being such a mensch. It has put the meaning of family in sharp focus and reminded me that there has been a silver lining in this unexpected set back.
Thank you to everyone for your support and understanding on this New Year. I am  humbled by my clients' struggles and hope that this experience will make me a better lawyer and human being.
Share on Facebook