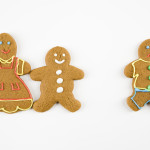 Plan ahead! Don't wait until the last minute to work out the details of the holiday. This includes travel plans, pick up and drop off and other details. Let everyone know in advance what the plans and schedule are.
Try to work together and keep your children at the forefront of any plans.
If there is a disagreement and you can't reach a compromise, deal with this in mediation as soon as it is clear that you are at an impasse.
Keep the kids out of the disagreement.
Don't compete with each other on gifts and plans. This is bad for your child and will give the message that it is all about what you get rather than the holiday itself.
Even though the holidays are times for fun and relaxation, trying to keep some structure is important for the children.
Establish new traditions and make an effort to celebrate these new events. You can't go backwards.
If you or your child are having trouble with the changes, don't be afraid to seek professional help to talk through the issues with your feelings.
Share on Facebook