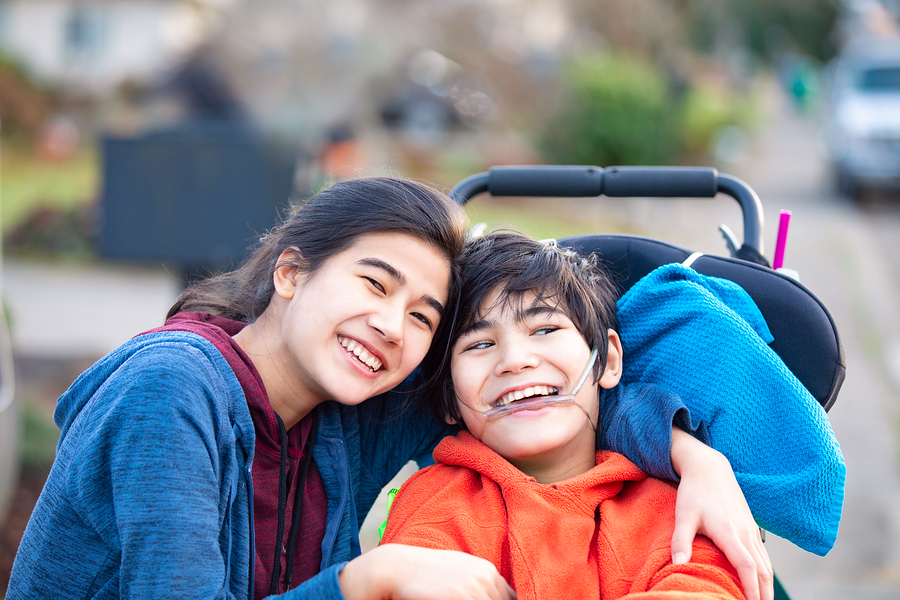 There was a period in my practice that guardianship seemed like the only option for families of disabled adults. That is no longer the automatic solution. In our office we have always emphasized that there is no one size fits all. Guardianship does not solve most issues facing families with young adults with disabilities.
Here are a few scenarios that have come up over the years in my office.
Matthew is 18. He is diagnosed with bi-polar disorder and a learning disability. Matthew only wants to play video games in the basement and refuses medication. The parents have been told by the school that they should seek guardianship in order to force Mathew to take medication.
Anna is a young adult with Down Syndrome. She will be finishing her transition program at the high school next month on the day before her 22nd birthday. The parents have not pursued guardianship but rather worked with Anna in helping her make some of her decisions. Recently, Anna was sick with the flu and had to be hospitalized. The hospital wanted to make sure the parents had a legal right to make decisions.
Frank is a young man with autism. He is non-verbal and is in a group home. His parents are very concerned about his care. They obtained guardianship of Frank when he turned 18.
The planning process for a family member with a disability should start well before the person's 18th birthday. The educational team which includes the parents should discuss skills needed and any barriers or deficits that need remediation or support. Guardianship is not a must but an option. This is not an all or nothing approach of independence. There are other supports that exist to help.
****
Let's talk about our hypothetical of Matthew. Matthew has average intelligence. He is impulsive and has had 3 psychiatric hospitalizations in the last year. His parents finally persuaded him to sign a Power of Attorney for Health Care and a Mental Health Declaration so that they can help him in decision making and have information about his treatment. The school is still insisting on guardianship. The parents are not sure that guardianship is the right solution.
FAQ: What options exist other than guardianship?
A Power of Attorney for Health Care
Mental Health Declaration
Delegation of Rights (for special education decision making)
FAQ: Do the parents have a right to make Matthew take medication if they become his guardians?
No. Guardianship does not give you the power to forcibly medicate a person with a mental illness.
In Matthew's case the law is clear that a guardian of the person cannot override his decision not to take medication in a non-emergency situation without a petition to the court. 2-107(a) reads in pertinent part as follows:
A Guardian of the Person cannot override the decision of the patient/ward in a non-emergency situation without a petition to the court. An adult recipient of services or the recipient's guardian, if the recipient is under guardianship and the recipient's substitute decision maker, if any, must be informed of the recipient's right to refuse medication or electroconvulsive therapy. The ward has a right to refuse medication in a non-emergency situation. However, a guardian may be authorized to consent to the administration of psychotropic medication or electroconvulsive therapy to an objecting recipient only under the standards and procedures of subsection(a-5). This refers to the seven requirements that must be met in order to override the ward's refusal. The acting physician can also petition the court for the involuntary treatment of the ward if both the ward and the guardian refuse treatment and must prove the same seven things that the guardian would have to prove to overcome the lack of consent.
The following must be proven at a hearing with clear and convincing evidence.
That the recipient has a serious mental health or developmental disability.
That because of said mental illness or developmental disability, the recipient exhibits any one of the following:

Deterioration of his or her ability to function, as compared to the recipient's ability to function prior to the current onset of symptoms of the mental illness or disability for which treatment is presently sought.

Suffering, or

Threatening behavior.

That the illness or disability has existed for a period marked by the continuing presence of the symptoms set forth in item (b)) of this subdivision (4) or the repeated episodic occurrence of these symptoms.
That the benefits of the treatment outweigh the harm.
That the recipient lacks the capacity to make a reasoned decision about the treatment.
That other less restrictive services have been explored and found inappropriate.
If the petition seeks authorization for testing and other procedures, that such testing and procedures are essential for the safe and effective administration of the treatment.
After the petition has been filed, the court has seven days to hold a hearing and the parties are entitled to a continuance of seven days by right. If the seven statutory factors are proven at a hearing the ward's lack of consent is over-ridden. If they are not proven the ward's decision is affirmed.
FAQ: Does Guardianship give Matthew's parents the right to make him live in a group home?
No. Matthew must consent.
This is not intended to be an exhaustive discussion of all the complexities of the Mental Health Confidentiality Act or the Probate Act. The real intent of this discussion is that guardianship over an adult with mental illness does not give you a magic wand that allows you to force treatment or admission to a facility.
****
The options for Anna. Not unlike the scenario in Matthew's case, Anna's parents had always assumed that they would become Anna's guardians when she turned 18. However, as Anna moved through school and they met other parents it became clear that there may be less restrictive options for helping Anna navigate the world more independently.
Anna looked to her parents for help in managing her money. She had a job after school at a local pet store. She had very clear ideas about her clothes, music and food choices. Anna wanted to get an apartment at some time like her older sister. Anna's parents wanted a place at the table to support her in decisions. Anna and her parents decided that at least for now, they would agree that she would execute a Power of Attorney for Health Care that would be used if serious medical issues arose. Anna's mother always accompanied her to any doctor appointments. This was important to both of them. They found a doctor who was very good at explaining things to Anna and asking for her input. For now, they would not pursue guardianship.
Share on Facebook